I want to share some photos of a new version of my Gondwana Dreaming soap with you. I make this soap with 'Australiany' ingredients and decided to give it a face lift......oh, all right, I got lazy and did an in the pot swirl instead of fiddling with nice even layers *grin*
Gondwana Dreaming is made with 60% Australian extra virgin olive oil along with coconut and avocado oils and luscious mango butter for a moisturising boost. Australian pink, yellow and green clays colour the swirls and the fragrance blend includes Australian bush essential oils of lemon myrtle, eucalyptus blue gum and rosalina.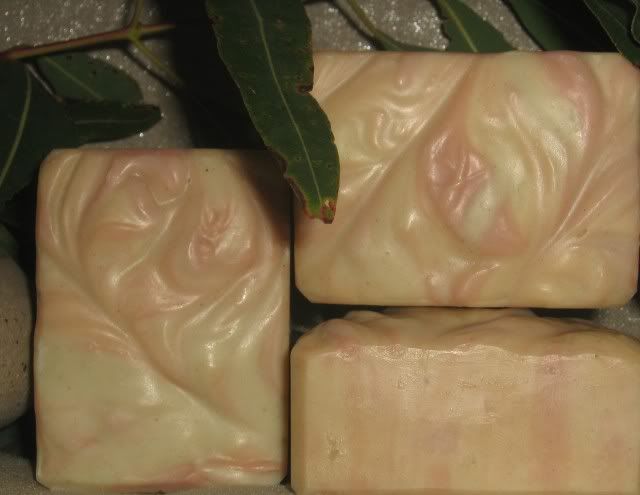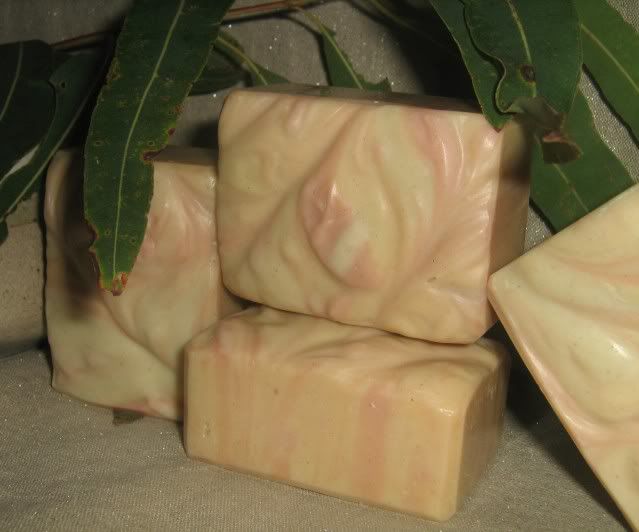 Just for contrast, here is a picture of Gondwana Dreaming's previous incarnation.........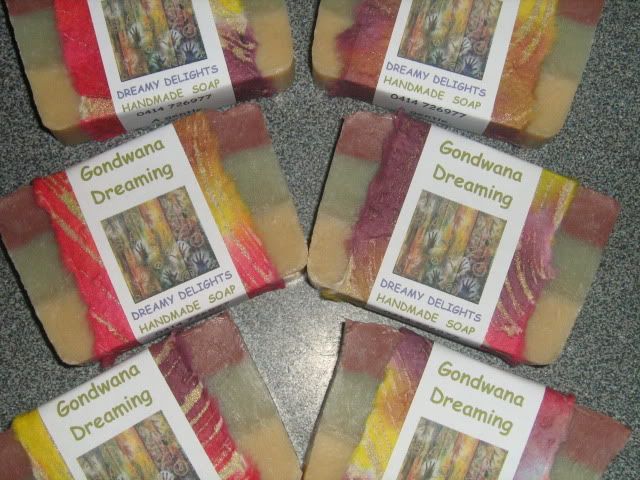 Have a wonderful day!