Here are a couple of quick and dirty pics of my newest tester soap log. My small tester mould was made by my youngest son and I can get 6 bars from this. I used a sweet vanilla berry fragrance oil (a dupe of a L*sh fragrance) which smells sweet, vanillary and fruity all at once - lol - and it is gorgeous! If this fragrance sticks well it will definitely become part of my range.
I will post cut pics when I get them too. I thought an explosion of colour best suited this soap - what do you think? :)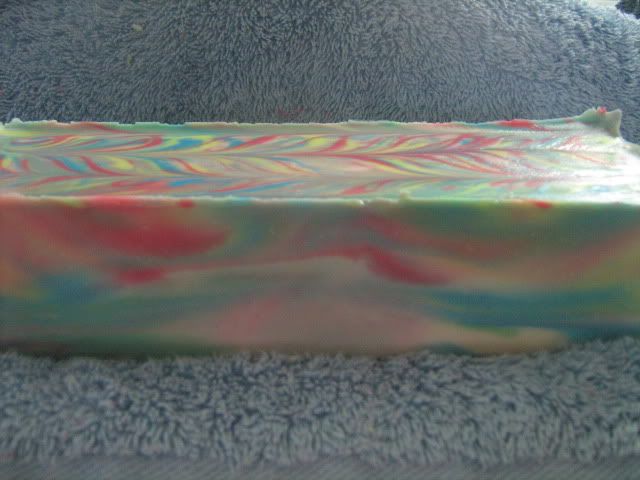 Have a wonderful day!