I promised to post pictures of this crazy tester soap once I had cut them....and then found my batch was taking a loooooong time to harden enough to cut as I was testing a new recipe - as well as scent and a four colour swirl! Gotta stop testing so many things in one batch *wink*
Anyway, I am happy with my swirlies for a first attempt at four colours (plus base soap colour) and I now know to save this particular oil recipe for my divider slab mould....as I don't need to cut those!
Here are some pics for you *smile*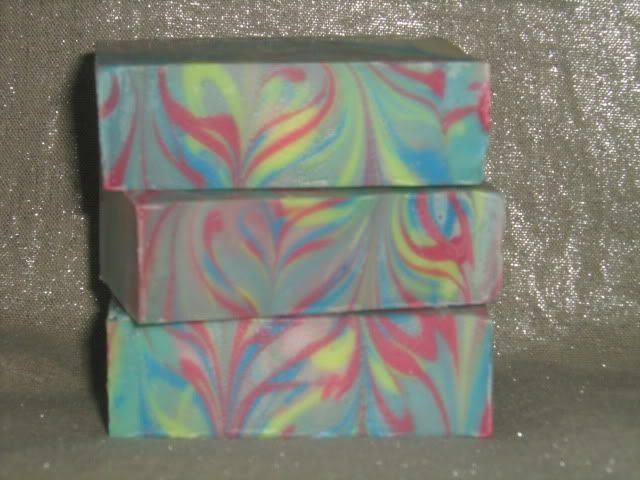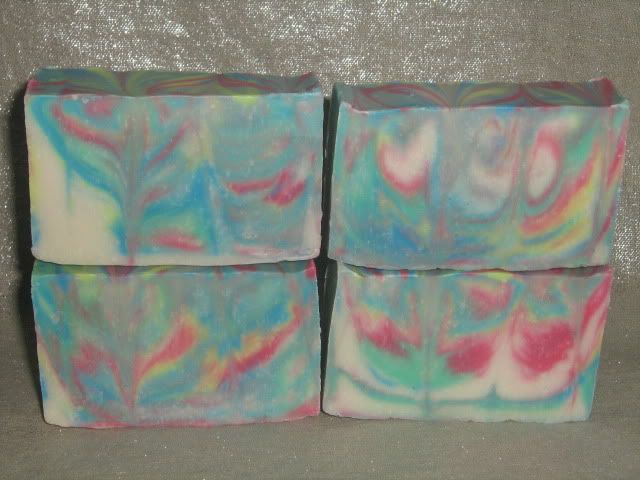 Have a wonderful day!