............You may find Teddies playing amoung the trees!
My Gentle Teddy unscented goatsmilk soap shapes are formulated especially for children and those with sensitive skin. Here they are now ~
I have been creating some friends for them recently too. With pretty pastel colours and fun fragrances to delight the young (and young at heart). Here are the first special new ones - Loopy Teddies!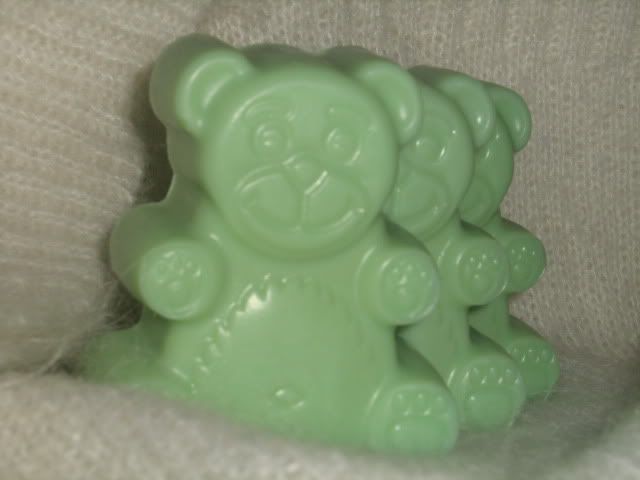 Loopy Teddy soaps smell just like the fruity cereal rings many children love....yum! I will also be introducing Juicy Teddies, Snuggly Teddies and Berry Teddies very soon. Gentle Teddy soaps are made with over 70% olive oil and include jojoba for it's skin loving properies as well as goats milk, so they will gently cleanse skin without irritating.
Have a wonderful day!