Hello everyone!
I have been having fun soaping just lately. Well, I always have fun..... but I have been playing a little more and using my creativity. This can be challenging and the results are always worth it!
Here are two new ones for Mothers Day ....
Hydrangea Holiday ~

Scented with a realistic, fresh hydrangea fragrance to transport you to your own private Mediterranean escape! Teamed with gentle olive oil, silk and with shea butter added for a creamy, moisturising boost.
This fragrance accelerated very quickly - as florals can do - and my usual chopstick swirl texture on top ended up a little lumpy, so I liberally sprinkled glitter and voila! This is so pretty I will be keeping it in my regular line up.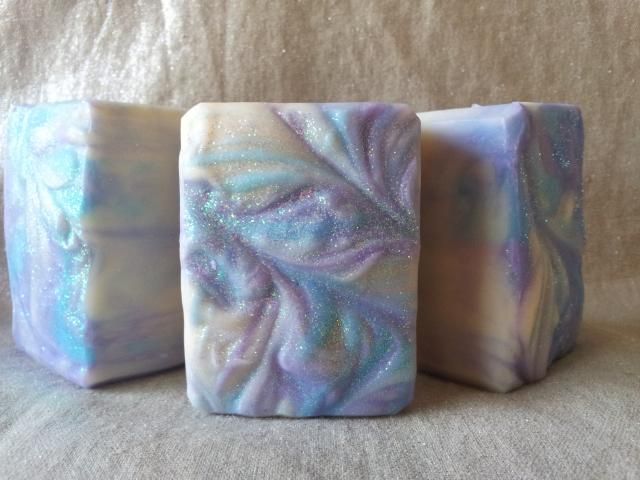 Ma Belle ~
This is one of my luxury buttermilk soaps scented with a blend of citrus, rich florals and earthy herbs; balanced on a glowing base of precious amber, rich vanilla bean and warm musk ~ warm, enveloping, sensual and comforting.
How do you dress up a gorgeous smelling yet quite brown soap? I was encouraged to try brushing mica on top and I think it gave this soap an elegant look to match the rich fragrance.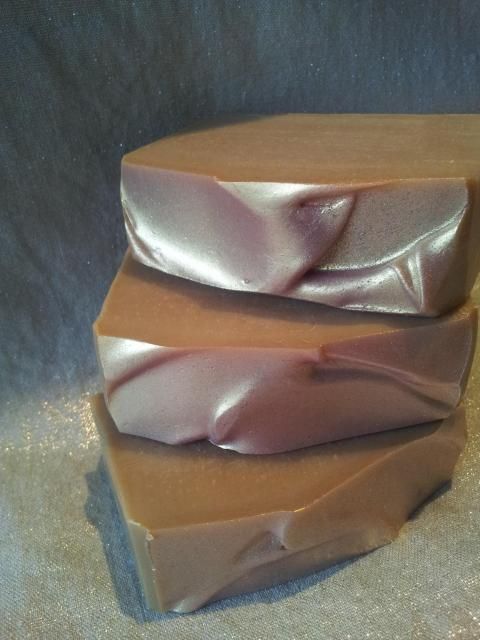 Another soap I made recently was a complete experiment with how I can make a soap look. I have developed my own take on c

ommon soaping practices

with coathanger swirls and in-the-pot swirls and layers, yet I haven't ever let my creativity loose on developing my own swirling style. This new soap was my first step in that direction and once cut it will either be a total mess inside or a work of art.... lol. I blended lavender essential oil for a refreshing twist on my usual berry scent, so I call this Raspberry Lavender ~
Thank you for visiting and have a lovely day *smile*