This is just a quick post to welcome my new followers! I will have some new pics up soon so you will all have something to look at ;) I am running in a new (for that, read 'borrowed') camera since my old one died and once I work it out I have several new batches to take pics of.
Meanwhile, I do have a couple from recent batches to show you. I posted about a 'Bloke's Soap' I created on March 2nd here and this is the cut pic -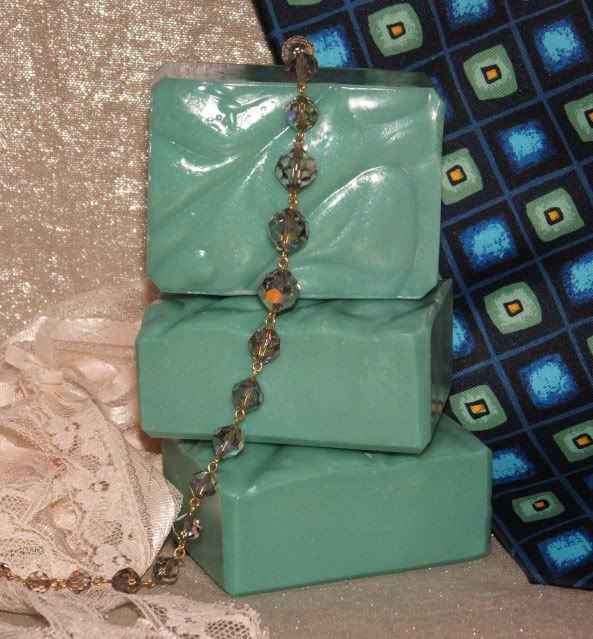 I am calling it Guys'n'Dolls because every girl who has smelled it loves it too, so definitely not just for blokes!
Dreamy Apple was made using a scent I have been longing to try in soap for ages. One of my favourite smells in the world is a crisp, juice apple and I found the perfect fragrance oil to use. This scent sticks so well and it is all I can do not to take a bite out of my soap!
Have a wonderful day people *smile*