I mentioned on Dec 27 that I was making some new soap recipes and I have been meaning to take pictures of them ever since. Now with my hubby back at work I have found time to get it done - yay!
Country Garden Facial Bar - made with gentle Olive Oil and with 10% Camellia Tea Seed oil to help minimise the appearance of fine lines and wrinkles; scented with Rose Geranium and Lavender essential oils
Fantasy - my tester recipe for oily/teen skin as requested by my daughter. This is a high Coconut Oil soap with coconut milk powder added to nourish. Scented with a Fantasy (type) fragrance oil and coloured an interesting shade of pink!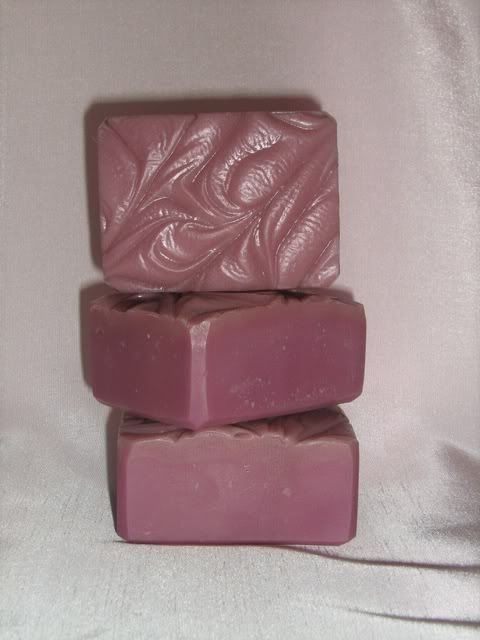 Berry Nova - here is another pink one...lol... scented with a wonderful, juicy Black Raspberry and Vanilla fragrance blend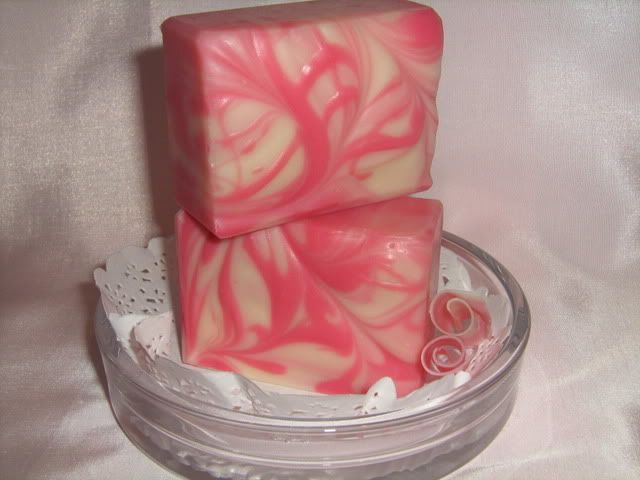 And last, but definitely not least, here is my very first Castile soap. Castile soap should be made from at least 95% Olive oil. My version here is 100% Extra Virgin Olive oil with silk fibres and scented with Australian Lemon Myrtle essential oil

Have a wonderful weekend everyone!
Tanya