You may remember I recently posted pics of my Valentine's Days soaps here. Well, I am sad to say that Love Dust lost its scent entirely within a few days of cutting *sad face* Never mind - the fragrance oil is soooo lovely and I will still scent my lotions and scrubs with it!
I have been pondering what to do with Love Dust as I know from experience that unscented soap doesn't sell well at my market stall unless it also uncoloured and targets sensitive skin. Here is the first soap I have made using shavings and soap balls. It is scented with a fragrance oil from Natures Garden called "Kiss and Tell" and is still waiting to be cut....
Love Dust reincarnated (aka Kiss Me) - just out of the mould this morning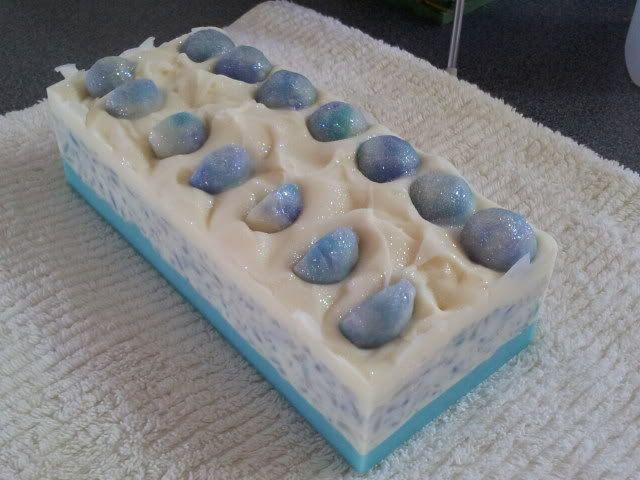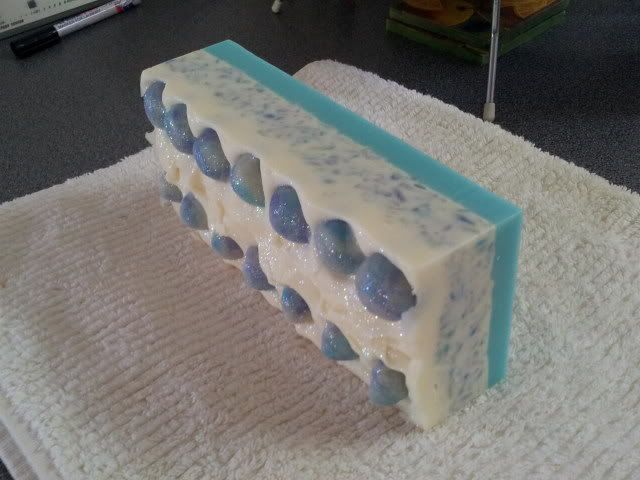 It smells so pretty! The scent includes notes of
purple passion fruit, burgundy Tuscan grapes, sun-kissed yellow peonies, fragrant vanilla orchids, and just a hint of fresh greenery.
I will post cut pics just as soon as I can! Have an awesome day *smile*