Hello everyone ~ I have been busy imagining and creating some fun Easter soaps in the past few weeks. My first limited edition soap is called Easter Fun ... because it was so much fun to make!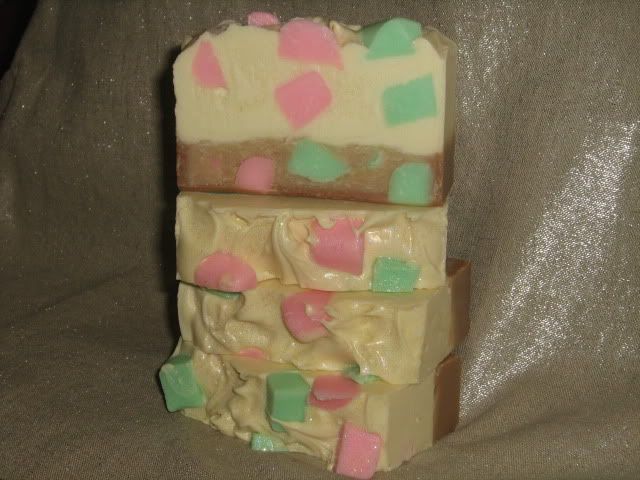 I used a chocolately dessert scent in the base and blended two of my favourite fragrance oils for the creamy layer ~ black raspberry & vanilla with froot loops (type). This smells soooo yummy! Just like a chocolate box. This pic doesn't show too clearly that I also added a lovely sprinkling of irridescent cosmetic glitter to the top. Gotta love bling *smile*
This one is called Easter Flowers and is scented with black raspberry & vanilla fragrance; simple and pretty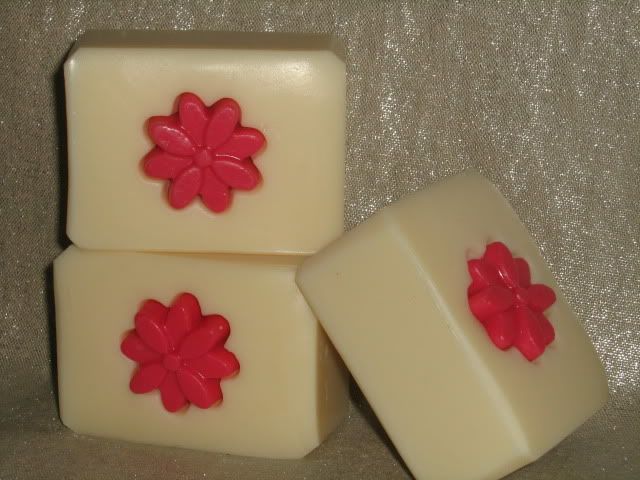 You can find these and more on my Facebook page. I have some new soaps as well as favourite re-makes curing on my shelves right now. I have to stop myself making any more soap at the moment because, well .... I have no more room!
Stay tuned for some special creations to celebrate Mothers Day ~ and have a wonderful day!