You may have seen my 'Loopy Teddy' soaps several blog posts ago and now they are joined by four more scented teddies! Here they are all together.....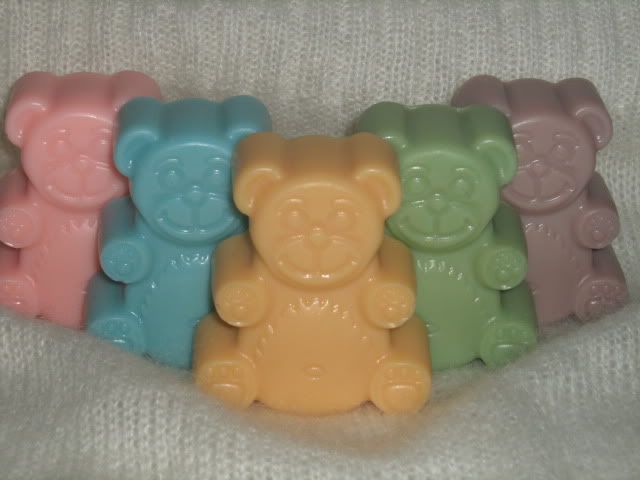 From left to right:- Rosey Teddy, Berry Teddy, Juicy Teddy, Loopy Teddy and Snuggly Teddy.
And here is the full Teddy range including my original, unscented Gentle Teddy .....
All of these Teddy Soaps are made with lashings of mild olive oil and goats milk, formulated especially for those with sensitive skin and children. If you would like to make these Teddies your own you will find them on my Facebook page very soon.
Have a wonderful day!